The American Heart Association (AHA) defines the following ranges of blood pressure:
Normal blood pressure is below 120 systolic and below 80 diastolic
Prehypertension is 120-139 systolic or 80-89 diastolic
Stage 1 high blood pressure (hypertension) is 140-159 systolic or 90-99 diastolic
Stage 2 high blood pressure (hypertension) is 160 or higher systolic or 100 or higher diastolic
Hypertensive crisis (a medical emergency) is when blood pressure is above 180 systolic or above 110 diastolic.
Symptoms of Prehypertension
Prehypertension doesn't cause symptoms. The only way to detect prehypertension is to keep track of your blood pressure readings. Have your blood pressure checked at each doctor's visit — or check it yourself at home with a home blood pressure monitoring device.
Causes of prehypertension
Any factor that increases pressure against the artery walls can lead to prehypertension. Atherosclerosis, which is the buildup of fatty deposits in your arteries, can lead to high blood pressure. Sometimes an underlying condition causes blood pressure to rise. Possible conditions that can lead to prehypertension or high blood pressure include:
Atherosclerosis
Obstructive sleep apnea
Kidney disease
Adrenal disease
Thyroid disease
Certain medications — including birth control pills, cold remedies, decongestants, over-the-counter pain relievers and some prescription drugs — also may cause blood pressure to temporarily rise. Illegal drugs, such as cocaine and amphetamines, can have the same effect.
Often, however, high blood pressure develops gradually over many years without a specific identifiable cause.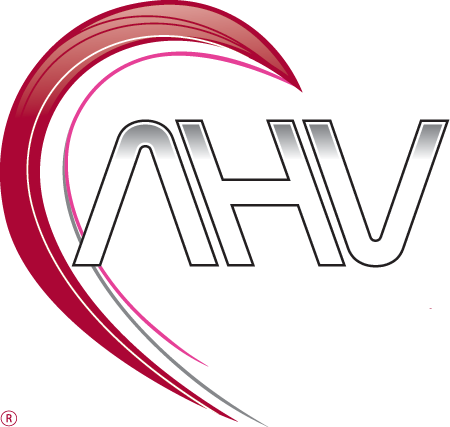 Acclaimed Heart and Vascular Center
We deliver excellent care with compassion after discussing your health and treatment plan with simplicity.
Risk factors:
Being overweight or obese - A primary risk factor is being overweight. The greater your body mass, the more blood you need to supply oxygen and nutrients to your tissues. As the volume of blood circulated through your blood vessels increases, so does the force on your artery walls.
Age - Younger adults are more likely to have prehypertension than are older adults. Many older adults have progressed to high blood pressure, and the risk of high blood pressure increases as you age.
Sex - Prehypertension is more common in men than in women. Through early middle age, or about age 45, high blood pressure is more common in men. Women are more likely to develop high blood pressure after age 65.
Race - High blood pressure is particularly common among African Americans, often developing at an earlier age than it does in Caucasians.
Family history of high blood pressure - High blood pressure tends to run in families. If a first-degree relative, such as a parent or sibling, has high blood pressure, you're more likely to develop the condition.
Not being physically active - Not exercising can increase your risk of high blood pressure and increase your risk of being overweight.
Diet high in salt (sodium) or low in potassium - Sodium and potassium are two key nutrients in the way your body regulates your blood pressure. If you have too much sodium or too little potassium in your diet, you're more likely to have high blood pressure.
Tobacco use - Smoking cigarettes, chewing tobacco or even being around other people who are smoking (secondhand smoke) can increase your blood pressure.
Drinking too much alcohol - Drinking more than two drinks a day if you're a man age 65 or younger or more than one drink a day if you're a woman of any age or a man older than age 65 can increase your blood pressure. One drink equals 12 ounces of beer, 5 ounces of wine or 1.5 ounces of 80-proof liquor.
Certain chronic conditions - Certain chronic conditions — including kidney disease, diabetes and sleep apnea — may increase the risk of prehypertension.
The great thing about Prehypertension is that it can be reversed before you are diagnosed with Hypertension+!
What you can do to reverse Prehypertension
Diet – Consider following the DASH diet. The DASH diet eating plan is a diet rich in fruits, vegetables, low fat or nonfat dairy. It also includes mostly whole grains; lean meats, fish and poultry; nuts and beans. It is high in fiber and low to moderate in fat. It is a plan that follows US guidelines for sodium content, along with vitamins and minerals. In addition to lowering blood pressure, the DASH eating plan lowers cholesterol and makes it easy to lose weight.
Lower your salt intake - The American Heart Association recommends limiting sodium to no more than 1,500 milligrams (mg) a day, which is approximately one teaspoon of salt.
Exercise – Get at least 30 minutes of moderate activity every day, at least five days of the week.
Get to a healthy weight – Your Body Mass Index (BMI) should be between 18.5 – 24.9
Limit alcohol – Drink no more than two drinks a day if you're a man or no more than one if you're a woman.
Lower stress – Find healthy ways to ease stress or consider counseling
Keep track of your blood pressure - If you can, buy a home monitor, and take your blood pressure twice day: once in the morning and once at night
DISCLAIMER: THIS WEBSITE DOES NOT PROVIDE MEDICAL ADVICE
The information, including but not limited to, text, graphics, images and other material contained on this website are for informational purposes only. The purpose of this website is to promote broad consumer understanding and knowledge of various health topics. It is not intended to be a substitute for professional medical advice, diagnosis or treatment. Always seek the advice of your physician or other qualified health care provider with any questions you may have regarding a medical condition or treatment and before undertaking a new health care regimen, and never disregard professional medical advice or delay in seeking it because of something you have read on this website.