Approximately 800,000 people have a stroke each year; about one every 40 seconds.
Strokes occur due to problems with the blood supply to the brain: either the blood supply is blocked or a blood vessel within the brain ruptures, causing brain tissue to die. A stroke is a medical emergency, and treatment must be sought as quickly as possible.
Types of Stroke
There are three different types of strokes:
Ischemic stroke
Ischemic stroke is the most common form of stroke, accounting for around 85% of strokes. This type of stroke is caused by blockages or narrowing of the arteries that provide blood to the brain, resulting in ischemia - severely reduced blood flow.
Hemorrhagic stroke
Hemorrhagic stroke is caused by arteries in the brain either leaking blood or bursting open. The leaked blood puts pressure on brain cells and damages them. Blood vessels can burst or spill blood in the middle of the brain or near the surface of the brain, sending blood into the area between the brain and the skull.
Transient ischemic attack (TIA)
TIAs are different from Ischemic and Hemorrhagic strokes because the flow of blood to the brain is only briefly interrupted. TIAs should be regarded as medical emergencies just like the other kinds of stroke, even if the blockage of the artery is temporary. They serve as warning signs for future strokes and indicate that there is a partially blocked artery or clot source in the heart.
Risk Factors
Many common medical conditions can increase your chances of having a stroke.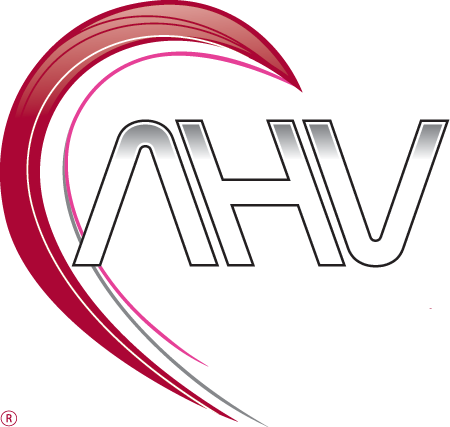 Acclaimed Heart and Vascular Center
We deliver excellent care with compassion after discussing your health and treatment plan with simplicity.

Stroke Prevention
According to the CDC, up to 80% of strokes can be prevented. You can help prevent stroke by making healthy choices and controlling any health conditions you may have.
Here are some tips that can help you prevent stroke:
Improving your Diet
Diets high in saturated fats, trans fat, and cholesterol have been linked to stroke and related conditions, such as heart disease. Also, getting too much salt (sodium) in the diet can raise blood pressure levels. A healthy diet consists of lean meat, fruits and vegetables, wheat carbohydrates and low salt levels. Consider trying the DASH Diet+ for ways to improve your diet to help your heart.
Being physically active
Not getting enough physical activity can lead to other health conditions that can raise the risk for stroke. These health conditions include obesity, high blood pressure, high cholesterol, and diabetes. Regular physical activity can lower your chances for stroke. You should have 30 minutes of moderate physical activity at least five days a week.
Lose weight
Being at a healthy weight can greatly improve your health in many ways, including lowering your risk for stroke and heart disease.
Limit Alcohol
Drinking too much alcohol can raise blood pressure levels and the risk for stroke. It also increases levels of triglycerides, a form of fat in your blood that can harden your arteries.
Women should have no more than one drink a day. Men should have no more than two drinks a day.
Quit Smoking
Tobacco use increases the risk for stroke. Cigarette smoking can damage the heart and blood vessels, increasing your risk for stroke. The nicotine in cigarettes raises blood pressure, and the carbon monoxide from cigarette smoke reduces the amount of oxygen that your blood can carry. Click here for more information on Smoking and the effects on your health.
Remember the word FAST if you think someone might be having a stroke and look for the warning and action signs below:
Face drooping – Ask the person to smile. Does one side of the face droop?
Arm weakness – Ask the person to raise both arms. Does one arm drift downward?
Speech difficulty – Ask the person to repeat a simple phrase. Is their speech slurred or strange?
Time – If you observe any of these signs, call 9-1-1 immediately
DISCLAIMER: THIS WEBSITE DOES NOT PROVIDE MEDICAL ADVICE
The information, including but not limited to, text, graphics, images and other material contained on this website are for informational purposes only. The purpose of this website is to promote broad consumer understanding and knowledge of various health topics. It is not intended to be a substitute for professional medical advice, diagnosis or treatment. Always seek the advice of your physician or other qualified health care provider with any questions you may have regarding a medical condition or treatment and before undertaking a new health care regimen, and never disregard professional medical advice or delay in seeking it because of something you have read on this website.