Saturday, 20 January 2018 19:28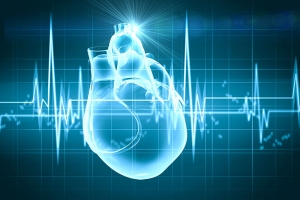 Heart murmurs are sounds during your heartbeat cycle — such as whooshing or swishing — made by turbulent blood in or near your heart.
Most you don't need to worry about and don't require any treatment.
But there are exceptions. Murmurs can be linked to a damaged or overworked heart valve. Some people are born with valve problems (congenital heart disease). Others get them as a part of aging or from other heart problems.
Monday, 05 March 2018 19:23
Heart disease is caused by narrowed, blocked or stiffened blood vessels that prevent your heart, brain or other parts of your body from receiving enough blood. Heart disease symptoms may be different for men and women. For instance, men are more likely to have chest pain; women are more likely to have symptoms such as shortness of breath, nausea and extreme fatigue.
Symptoms can include:
Chest pain (angina)
Shortness of breath
Pain, numbness, weakness or coldness in your legs or arms