Dr. Shahzad at the Acclaimed heart and Vascular Center offers a complete array of cardiac and vascular procedures including stents, vein treatments, pacemakers, loop recorders, advanced cardiac imaging such as TEE, office based testing, cardiovascular screening.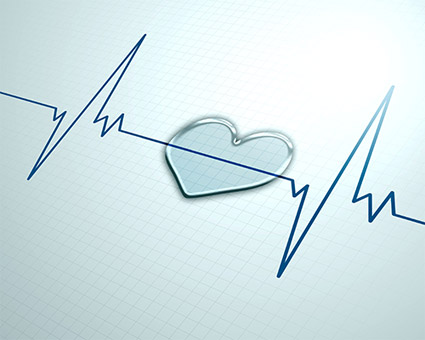 In 2010, Dr. Shahzad founded the Acclaimed Heart and Vascular Center on three principles:
excellence
compassion
simplicity
At the Acclaimed Heart and Vascular Center, we deliver excellent care with compassion after discussing your health and treatment plan with simplicity.
Dr. Shahzad is a member of golden key national honor society since high school. After graduating high school , he was only a handful of students selected into a combined seven year bachelor and medical program at Rutgers University (Rutgers College) and Robert Wood Johnson medical school in New Jersey. After graduating from his medical school, he went on to internship and residency in Internal Medicine at Robert Johnson University Hospital. He stayed on faculty for one year as an assistant professor and chief resident to teach and train medical students, interns and residents. Dr. Shahzad then went to Columbia University in New York City where he was assistant professor and a fellow studying cardiac imaging. Dr. Shahzad then went on to specialize cardiology at the Lahey Clinic in New England. He was a chief cardiology fellow at the Lahey clinic. Dr. Shahzad continued on as a fellow to sub specialized in interventional cardiology in which he received formal training in coronary interventions, peripheral interventions and structural heart disease. Dr. Shahzad is triple board certified in cardiology, nuclear cardiology, interventional cardiology. He is level III in both interventional cardiology and nuclear cardiology.
In 2006 Shahzad moved to Houston, Texas where he began his practice in cardiology. He served as the first chairman in the Department of cardiology at Tomball Regional Hospital. Dr. Shahzad set up protocols for and performed the first radial heart catheterization and radial intervention at Tomball Regional Hospital. Dr. Shahzad performed the first PFO closure in the Catheterization Laboratory in Tomball. Dr. Shahzad implanted the first wireless pacemaker in Texas and second in the country for which he was interviewed on Channel 2 news. Dr. Shahzad brought his extensive skill sets in interventional cardiology to perform high risk and complex cardiac and vascular procedures as well as preventing countless amputations and save limbs.